Willkommen!
Explore our curated collection of links to content that you can use in your classroom.
AATG GETMAPP
This project seeks to combine teacher comments with high-quality digital materials. German teachers can collaborate, communicate, and share their digital materials here. Sponsored through our national site.
Nancy Thuleen
Nancy Thuleen has amassed an impressive collection of contributions to the world of German teaching. From Grammar explanations to her writings, you'll be sure to find something that catches your eye.
Deutsche Welle
Deutsche Welle offers a wide range of mobile courses that support language learning journeys. Whether you are a beginner or highly proficient, this is where you will find German courses. Your source for teaching materials and the latest on German language teaching.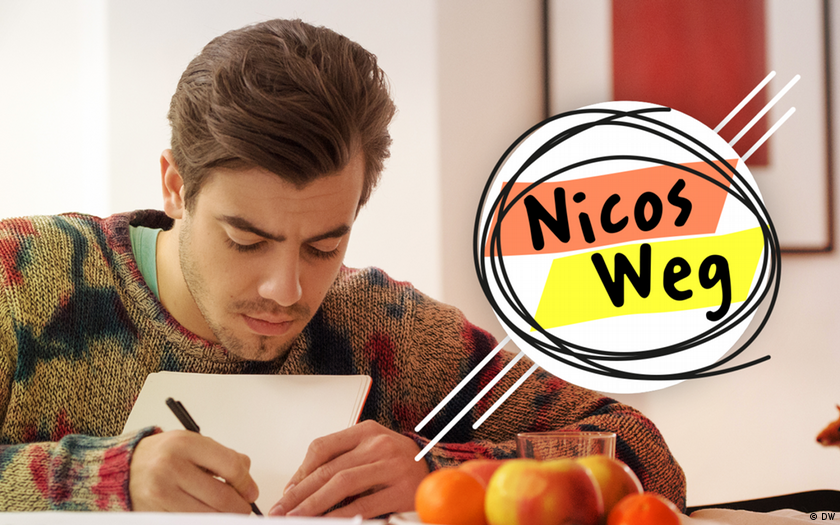 Nicos Weg
A beloved offering from Deutsche Welle, with Nicos Weg, teachers and students follow Nicos journey to find himself, as he leaves his family in Spain in search of a new home in Germany. Teaching materials and prepared lessons are available for download.
Blinde Kuh
The "Blind Cow" offers an interactive search experience for kiddos! This means that the material found on the site is a great resource for language learners. Check it out!
Grenzenlos Deutsch
An open-access curriculum that provides a cohesive structured approach to introductory levels. A true gem that embraces the open-source ideals.
Deutsches Kino
Over 100 authentic German films are available on the onleihe platform in partnership with the Goethe Institute. Free Goethe-Online required to access.
University of Michigan
The Germanic Languages and Literature Department at the University of Michigan offers a robust portal to resources for German students and teachers.